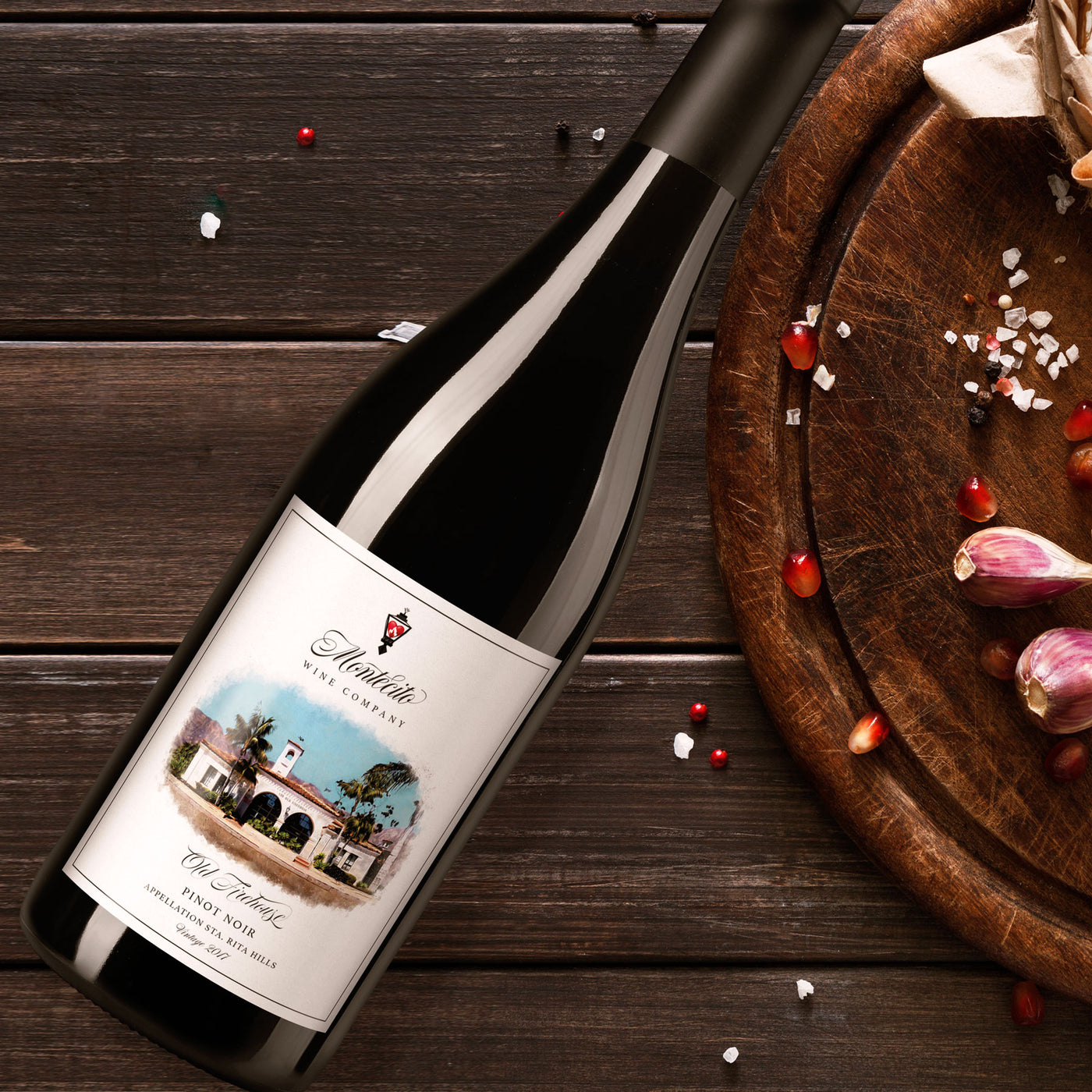 Old Firehouse 2017 Pinot Noir
$67.00
Silky and Supple.  Black cherry, clove, star anise, with aromas aromas of mulling spices and toast. Full bodied on the mouth, rich color of red raspberries and oxblood. Mouth coating and rich, it's balanced acidity and deft tannins echo the complex and elegant structure of the Santa Rita Hills. This exceptional region features east-west coastal valleys, cool weather, rich clay soil and marine layer fog which produce the select premium grapes in this wine.
Composition: 100% Pinot Noir
Vineyard Region: Sta. Rita Hills 
Alcohol: 13.2%
Winemaking: This Pinot Noir was hand sorted and 25 percent was whole cluster fermented. We do a 6-10 day cold soak, with natural (wild) fermentation, and free-run wine put into barrel. Kept in small lots and punched down by hand. Matured for 10 months on full lees with no additional Sulphur Dioxide added during maturation, yielding very low sulfites in the final product.
Maturation: This wine was matured for 10 months in 25% new, 50% 1-year old, and 25% neutral French oak barriques from Tonnellerie François Frères and Tonnellerie Ermitage.
Vintage Conditions: It was a consistently warm, dry summer and we had veraison quite early. Seeking out ripeness without excessive sugar to make balanced, ageable wine, this harvest achieved fruit just approaching ripeness with higher acid and a lower brix.
****Please Note: While shipping is coming soon to many states in the US, we are currently only offering In Store Pick Up for your online purchase today*****