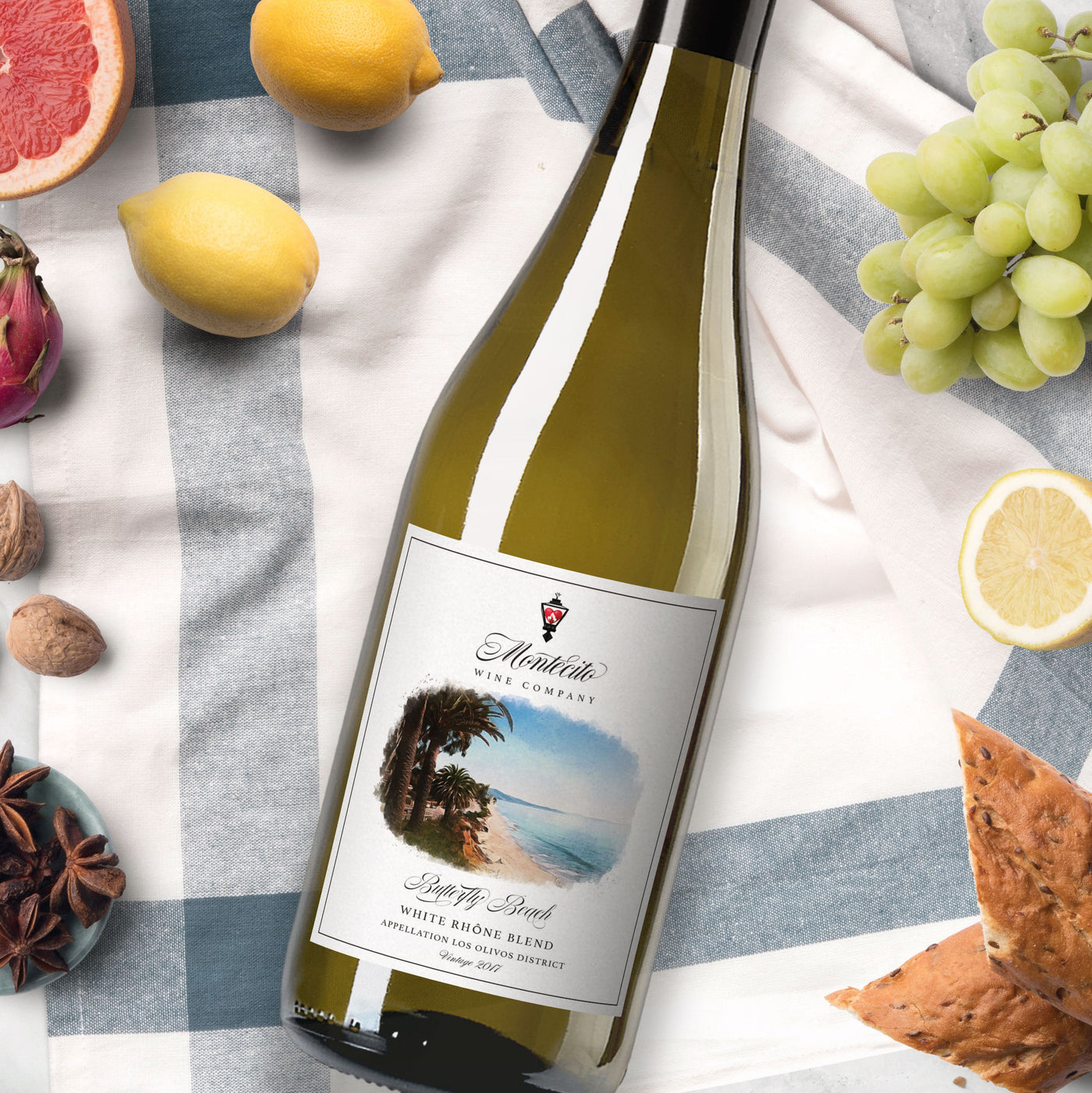 Butterfly Beach 2017 White Rhône Blend
$36.00
Crisp and vibrant.  White lily, apricot nectar, Meyer lemons, and sweet pea aromas with passion fruit and brioche toast. A light golden hue with grippy viscosity and a full bodied mouthfeel, rich and complex, and a long, smooth finish. This elegant representation of Santa Barbara County pairs well with almost everything, especially fresh foods of the region--locally caught seafood, crab and avocado salad, briny oysters and olives, salty air and picnics on the beach.
Composition: 38% Marsanne, 32% Viognier, 30% Grenache Blanc
Vineyard Region: Los Olivos District
Maturation: In our cold cellar, the fruit is matured for 10 months in 75% stainless steel and 25 % neutral French oak barriques which serves to highlight the naturally bright acidity and focused minerality of the Rhône grapes.
Alcohol: 12.5%
Vintage Conditions: Another very early harvest beginning August 3rd. A warm picking for an otherwise consistently mild Summer, with clear skies allowing for consistent flowering overall, with average to below average yields. We enjoyed fairly even ripening and rhythmic picking.
****Please Note: While shipping is coming soon to many states in the US, we are currently only offering In Store Pick Up for your online purchase today*****